OS for Digital Signage and IoT/M2M
'' Sgneep-Box OS'' is a Debian-based operating system for electronic boards with low-cost ARM CPUs.
Digital Signage / Kiosk
With Sgneep-Box OS you can create DS or Kiosk systems. Now you can easily add buttons, audio, video, email, camera dslr and much more.
M2M and Internet of Things
Build networks of smart, connected devices with our application enablement platform
Interactive Video
Novel use of gamification in a video. Building interactive video experiences has never been easier.
Proximity Marketing
Sgneep Wifi-Beacon is able to understand the distance of WiFi devices within a certain area.
Easy Script, powerful features, and the freedom to build anything you want.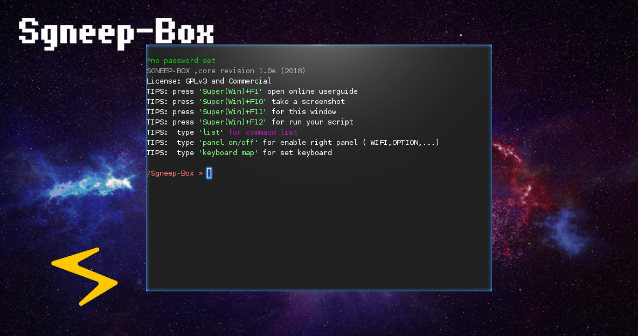 SGNEEP-BOX SCRIPT FEATURES:
Programmable Timeline
Proximity Marketing
Terminal Control
RFID support
Configurable with Sgneep-Box Script
Scalable
VideoPlayer with IoT/MTM control
Programmable Logic
Programmable HardWare I/O
Sensor support
Slider
Button
QR-Code Engine
Ticker
Meteo Scraper
Remote Control
Instegrated SMTP client
Web-Browser Support
Desktop Automation capable
Fast Scripting
Data Collection
Low energy consumption
Low consumption of CPU resources
Stable